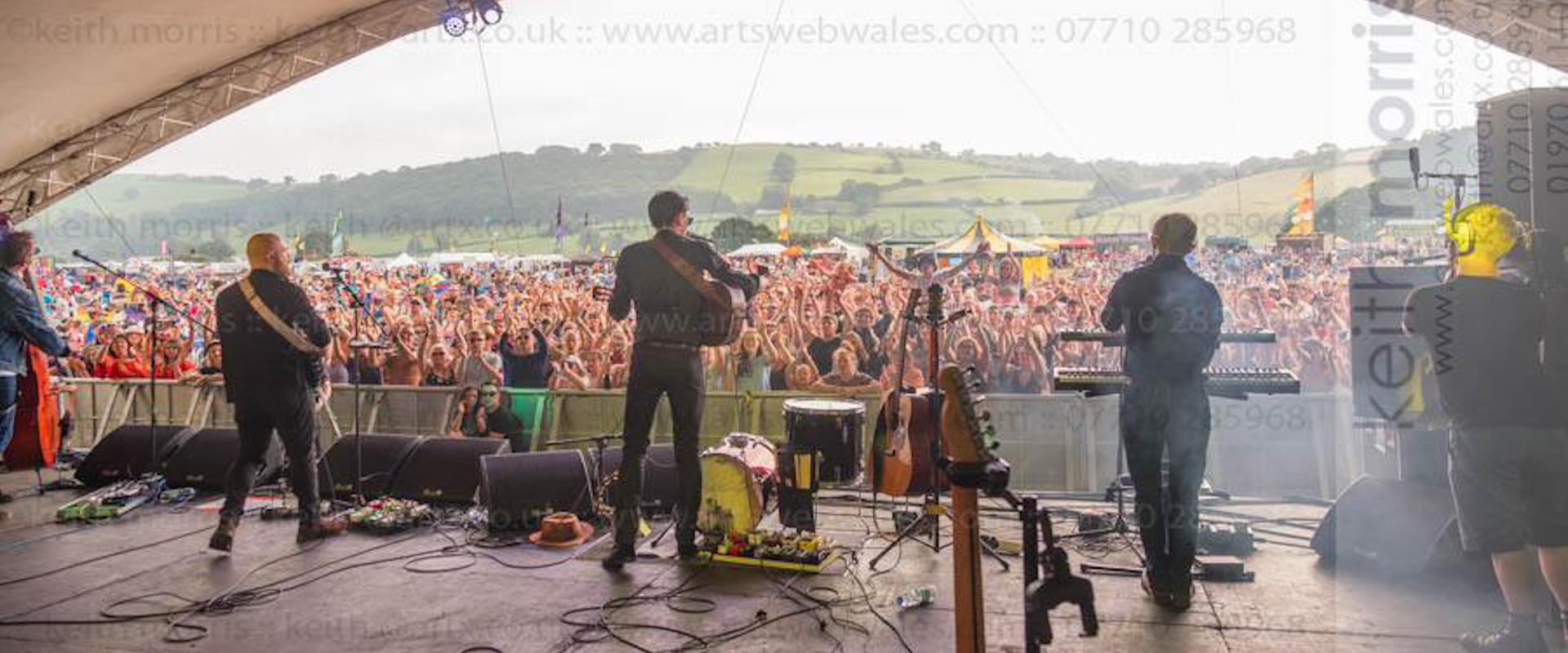 FAQs
Below is a list of answers to the most common queries we receive. If your question is not answered below then please send us a message via the contact section and we'll get back to you asap.
Will tickets be available on the day?
We expect to sell out of weekend tickets in advance again this year. This means that weekend tickets (and live in vehicle passes) won't be available on site and non-ticket holders will be turned away. There will be a limited amount of day tickets available to purchase each day from the festival box office. These provide access to the main arena but not the campsites. Can I get a discounted ticket to come in for the last part of the day? No. All tickets are at full price regardless of when you arrive.
Are pets allowed?
Unfortunately not. No animals (other than assistance dogs) are allowed anywhere on site, including the car parks.
Can I bring my own food and drink?
No glass bottles are permitted anywhere as the site is a working farm. You are not permitted to take your own alcohol into the main arena but food and soft drinks are allowed. Apart from glass and alcohol, there are no restrictions on food and drink in the campsites.
Can I take a chair into the main arena?
Yes, folding camping chairs are fine but please be aware that people may be stood up in front of you, especially if you try and take a seat nearer the front! Umbrellas and small sun shades are permitted as long as they do not restrict the view for other attendees. We do not allow gazebos or full size tents in the main arena.
Can we arrive on the Thursday night?
No, all campsites open from 8am on Friday 28th August 2020.
Can I bring a motorhome/caravan?
Yes, if you buy a live in vehicle pass (£35). These are per vehicle rather than the number of people using it. These are likely to sell out in advance this year. Only purpose built motorhomes, caravans and trailer tents will be allowed in the live in vehicle section. Vans /horseboxes/cars with mattresses etc. will not be admitted, even with a valid ticket.
Can I put a tent by my live-in vehicle?
Live in vehicle pitches are approximately 7m x 7m to allow room for an awning. If you want to pitch a tent there instead, as long as it fits in the pitch space, that's fine.
Is there a family camping / quieter area?
Yes, we have a dedicated family camping field on the other side of the arena away from general camping. This is exclusively for festival goers that want to stay in a quieter area of the festival once the main arena closes at night. It is approximately 10minutes walk from the main arena entrance. As well as less noise than the general camping area, it also gets less crowded and provides a bit more space around your camp!
Can I bring my car on to the campsite?
No, cars have to be left on the car parking field next to the campsite for safety reasons.
What size tent can I bring?
Any domestic tent up to 12 person is permitted on the campsite
Can I bring a BBQ?
Used responsibly, disposable and small portable gas BBQs are allowed on site. No open fires (including fire baskets/bowls) are permitted.
Are there showers on the campsites?
Yes. These are open 7am – 12pm and 5pm -7pm each day.
Will there be plenty of toilets?
 Yes, we have loads of toilets in the main arena and campsites and they are serviced/cleaned every morning. The campsites also have a block of flushing loos.
Can I get a list of who is playing when?
Stage times will be updated on the website and on social media in the week leading up to the festival. Each festival goer will also get a free souvenir programme on arrival at the site with timings on for all stages.
What time does it finish?
The Main stage acts finish at 11.30pm each night with live music continuing on the Other Stage until 12.45am.
Can I get a refund on my ticket(s)?
Unfortunately no refunds are available on any ticket purchases.
Can I go for just one day?
Yes, day tickets are available for each day. They provide access to the car park and main arena but don't allow entry to any of the campsites.
Can I pay extra to camp with a Day Ticket?
Unfortunately not.  Weekend tickets are the only way to stay at our campsites. Day ticket holders do not have access to these under any circumstances.  
Is it child friendly?
Absolutely. The festival is geared up to entertaining the whole family. Of course, children should be supervised at all times but there are loads of things for them to do around the site. Under 18 tickets must be bought in conjunction with and adult ticket (maximum of 2 under 18s per adult).  Adult and children must be wristbanded at the same time on arrival at the festival site. Responsible adults need to be legal parent / guardians or over the age of 25 and will be wristbanded on site together. Proof of age may be required.
I'm a trader and would like to attend. How can I find out more details?
Please submit a query via our contact page or through our facebook page 
Are you looking for any volunteers?
We're always on the look-out for enthusiastic, hard-working and fun people to join our team of volunteers. To get in touch, click the volunteer tab on the website or please send a message via our contact page or through our facebook page
What are the disabled facilities?
The site is relatively flat and we have welcomed a number of visitors in wheelchairs in the past couple of years. As with all green field sites, if it rains then areas of heavy footfall will become muddy. We have a viewing platform in the main arena for wheelchair users.
There is a dedicated accessible camping and parking area for blue badge holders only by the main arena gate. Enter via GATE 1 off Lovesgrove roundabout and stewards will direct you on the day.
Complimentary  tickets for carers are available via the HYNT scheme. Please contact the box office at Aberystwyth Arts Centre (01970623232) for more details.
Are there any cash machines on site?
No. The nearest cash machines are in Aberystwyth, approximately 3 miles from the festival site.
Can I leave site during the festival?
Yes, though if you move your car during the weekend then parking in the same space / area is not guaranteed on your return.
Be aware that drivers can also be over the alcohol limit the following day so please make sure you are safe to drive before leaving. Police make regular safety patrols outside the festival site during the weekend.

Ticket and Refund Info 2020
What people are saying about the Big Tribute Festiv

al
(Rating of 4.9 / 5 from almost 500 Facebook reviews) 
"Just returned from my first ever festival, what a fantastic weekend,cannot praise the organisers enough, facilities were excellent, spotlessly clean, first class tribute acts, everyone friendly, wonderful experience thank you to everyone, see you next year"
Fiona, 2019 
"This will be our 3rd year at the at the Big Tribute and cannot wait. Great festival very chilled and family friendly and even the beer and food costs are reasonable no wonder its so popular."
Paul, 2019 
"Was my first time going this year, and they had amazing acts! (Most of them were the sort of music I listen to anyways so it was perfect!) Great performances. I already want to go again! "
Laura, 2019 
"Fabulous event. great for families. loads to do and see for all ages. Fab acts on all of the stages - especially the bar! Great facilities and really well organised. fancy dress was amazing and a lot of effort made by lots of people. "
Karen, 2019 
"Absolutely brilliant weekend. My family and friends have been coming here for the last two years and cannot fault it. There are loads of top tribute bands and the atmosphere is amazing. Cannot wait for next year!"
Steve, 2019 
"Perfect weekend for Families Singles or groups. There's something for everyone. I've been every year from the start and it's getting better every year. Thank you staff and crew see you again in August! "
Debbie, 2019 
"This year was our groups 4th visit to the tribute festival and we had a great time! Lovely friendly atmosphere, with great music! Nice chance to relax and enjoy the experience"
Claire, 2019