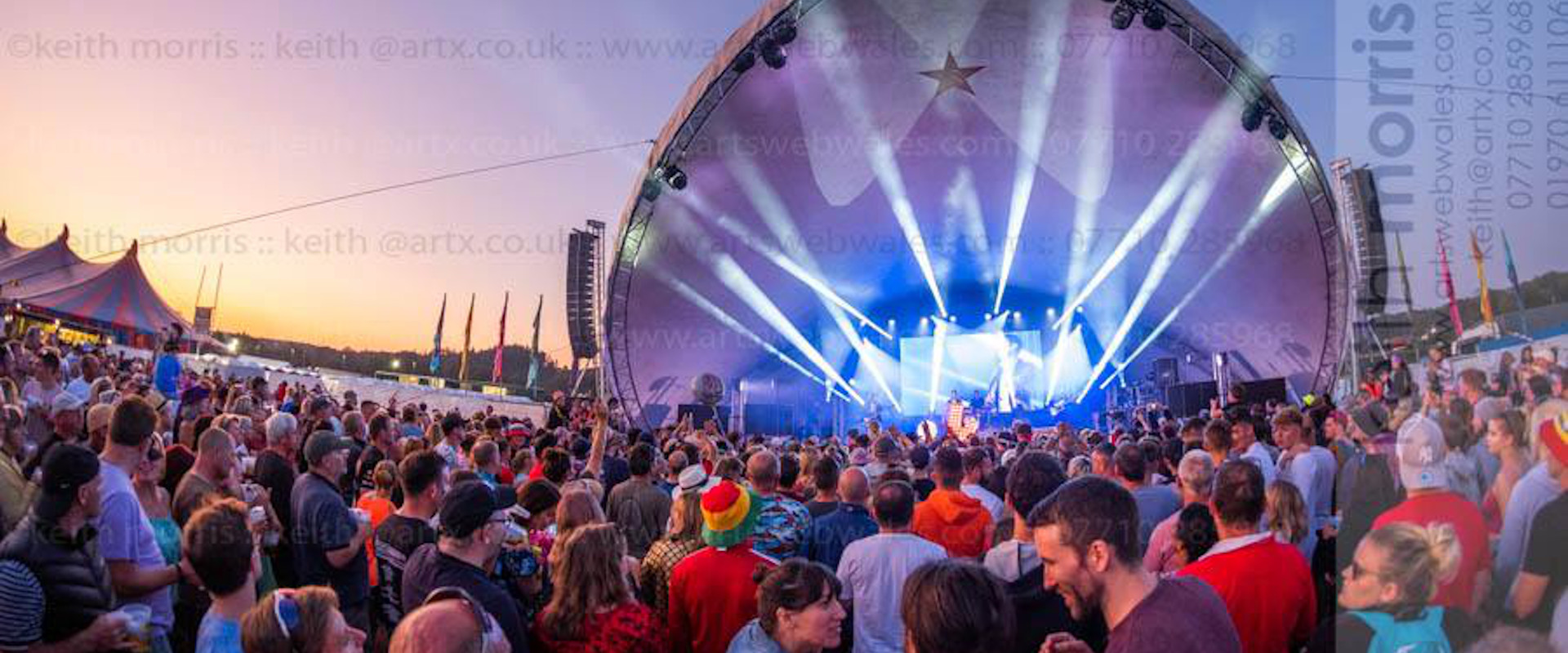 About Us
Here at The Big Tribute HQ, we recognise a growing desire for people to enjoy quality live entertainment amongst friends and family in a safe, sociable environment – without the high ticket price and huge capacities of larger scale festivals.
By using the finest tribute bands available, The Big Tribute delivers an affordable, accessible and great value weekend festival experience, without compromising on quality or feel good factor. So, whether you're a local resident, seasoned festival-goer, holidaymaker or Aber graduate organising a reunion, The Big Tribute invites you to Lovesgrove, Aberystwyth this August to enjoy a weekend of live music, free camping and fun with festival friends old and new.
With three days of the UK's very best tribute acts playing on The Main Stage, and plenty more live music besides, The Big Tribute line up really does cater for all tastes. Whatever floats your boat, The Big Tribute has got it covered!
As well as the fabulous fantasy line up of live music, The Big Tribute will go the extra mile to ensure you have a truly authentic festival experience, with a second stage full of the best local acts, our little rocker's zone, a full scale ale and cider festival (all charged at the prices you'd expect to pay in your local), games & inflatables, local traders, plus lots of quality food outlets to tempt your taste buds. Oh, and free camping & parking of course!
It goes without saying that all the usual festival amenities will be provided – toilets (clean ones and plenty of them!), first aid, security and lots of friendly, helpful staff. You can be sure you'll be well looked after as well as well entertained at The Big Tribute festival.
Of course, we mustn't forget to mention the beautiful setting of Lovesgrove. Set on a wonderful family farm just outside Aberystwyth, we really couldn't ask for a more perfect setting for the Big Tribute festival weekender. As well as being set in a truly stunning location (wait for the sunset…), the farm provides plenty of car parking space and loads of room for camping. So dust down your ground sheets (or fill up the tank of the motor home if you're planning on glamping) and make the most of the great outdoors for that authentic festival feel.

Ticket and Refund Info 2020
What people are saying about the Big Tribute Festiv

al
(Rating of 4.9 / 5 from almost 500 Facebook reviews) 
"Just returned from my first ever festival, what a fantastic weekend,cannot praise the organisers enough, facilities were excellent, spotlessly clean, first class tribute acts, everyone friendly, wonderful experience thank you to everyone, see you next year"
Fiona, 2019 
"This will be our 3rd year at the at the Big Tribute and cannot wait. Great festival very chilled and family friendly and even the beer and food costs are reasonable no wonder its so popular."
Paul, 2019 
"Was my first time going this year, and they had amazing acts! (Most of them were the sort of music I listen to anyways so it was perfect!) Great performances. I already want to go again! "
Laura, 2019 
"Fabulous event. great for families. loads to do and see for all ages. Fab acts on all of the stages - especially the bar! Great facilities and really well organised. fancy dress was amazing and a lot of effort made by lots of people. "
Karen, 2019 
"Absolutely brilliant weekend. My family and friends have been coming here for the last two years and cannot fault it. There are loads of top tribute bands and the atmosphere is amazing. Cannot wait for next year!"
Steve, 2019 
"Perfect weekend for Families Singles or groups. There's something for everyone. I've been every year from the start and it's getting better every year. Thank you staff and crew see you again in August! "
Debbie, 2019 
"This year was our groups 4th visit to the tribute festival and we had a great time! Lovely friendly atmosphere, with great music! Nice chance to relax and enjoy the experience"
Claire, 2019