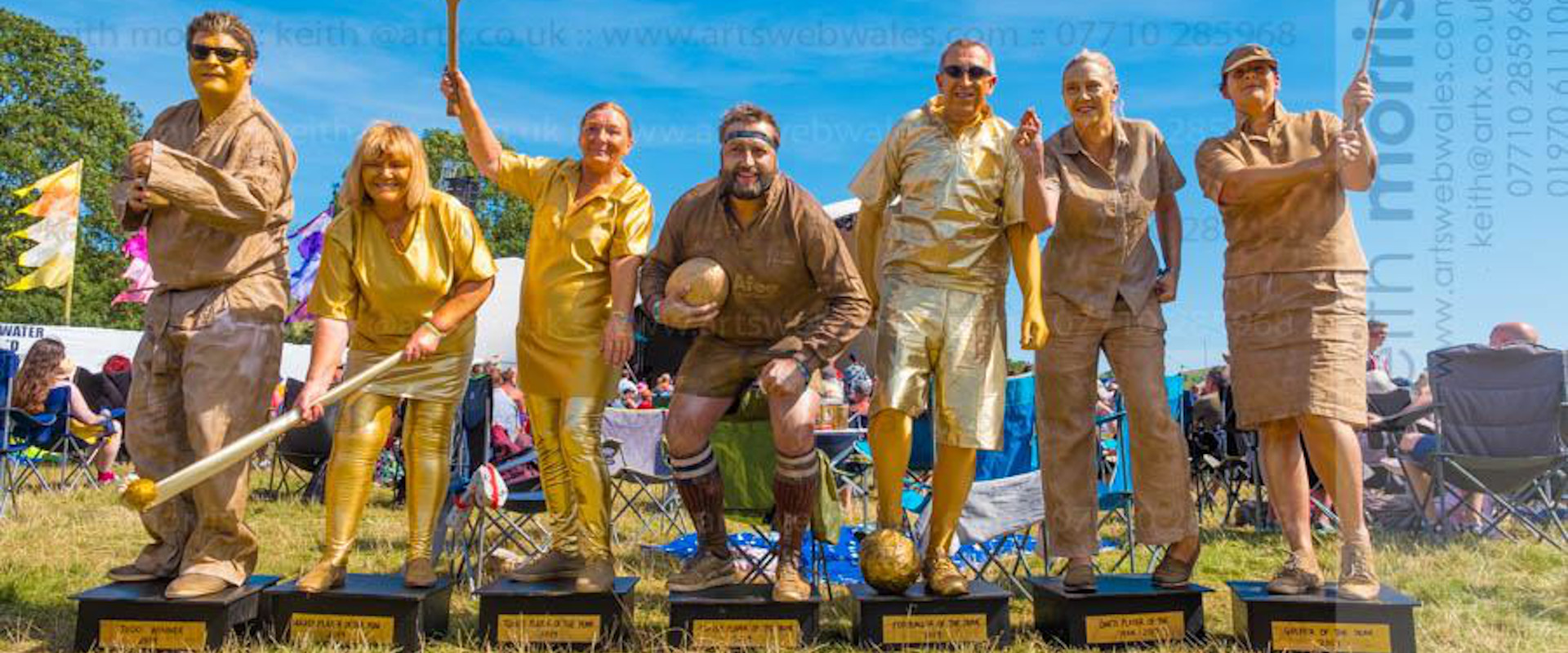 Spellbound Saturday (Fancy Dress)
The official Big Tribute fancy dress day in partnership with Spellbound Balloon and Party Shop, we're offering up a load of prizes for anyone that wants to take part. All you have to do is turn up in your costume and you're involved (or don't and you're not!).
Spellbound are offering 10% off Fancy Dress Costumes, Make up and Accessories on production of a valid Big Tribute 2020 ticket in store before 28 August 2020.
Here's what they have to say: We have a large range of Fancy Dress items in stock at all times but if there is something specific you need to complete your outfit we will do our best to source it for you. We do need 7-14 days to order some items so get your thinking caps on and let's get ready to PAAAAAAARRRRTTTTYYYYY!
The small print: Please show ticket at time of purchase. Discount can only be claimed once per ticket. Spellbound reserve the right to withdraw the offer at any time.

Ticket and Refund Info 2020
What people are saying about the Big Tribute Festiv

al
(Rating of 4.9 / 5 from almost 500 Facebook reviews) 
"Just returned from my first ever festival, what a fantastic weekend,cannot praise the organisers enough, facilities were excellent, spotlessly clean, first class tribute acts, everyone friendly, wonderful experience thank you to everyone, see you next year"
Fiona, 2019 
"This will be our 3rd year at the at the Big Tribute and cannot wait. Great festival very chilled and family friendly and even the beer and food costs are reasonable no wonder its so popular."
Paul, 2019 
"Was my first time going this year, and they had amazing acts! (Most of them were the sort of music I listen to anyways so it was perfect!) Great performances. I already want to go again! "
Laura, 2019 
"Fabulous event. great for families. loads to do and see for all ages. Fab acts on all of the stages - especially the bar! Great facilities and really well organised. fancy dress was amazing and a lot of effort made by lots of people. "
Karen, 2019 
"Absolutely brilliant weekend. My family and friends have been coming here for the last two years and cannot fault it. There are loads of top tribute bands and the atmosphere is amazing. Cannot wait for next year!"
Steve, 2019 
"Perfect weekend for Families Singles or groups. There's something for everyone. I've been every year from the start and it's getting better every year. Thank you staff and crew see you again in August! "
Debbie, 2019 
"This year was our groups 4th visit to the tribute festival and we had a great time! Lovely friendly atmosphere, with great music! Nice chance to relax and enjoy the experience"
Claire, 2019